Spider silk clung at the doors, over the windows, and over everything she had left behind.
"Who she Papa", asked an inquisitive Raima who was engrossed to his father 40 years old story.
"She was Princess Maria, last heir of throne. I visited her ill maintained 123 years old palace."
"That day, when I discovered the beauty, She became my love; many restricted me to take her away."
"They were looking, but I didn't care.
I ran to her anyway; handed the research papers took away the archetypal antique clock to it's right place; well maintained antique museum", narrated Tapan.
'I am taking my Alexa rank to the next level with
Blogchatter
'.
This post has won a WOW badge.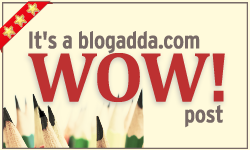 @Sonal